So if you don't know what speculoo is, then you don't know cookie butter! Let me explain what this stuff is. It's a freakin' jar full of creaminess heaven! It's Belgium cookies that are crushed up to a fine powder and mixed with a few other ingredients to make it smooth and creamy. It has a slight gingerbread taste but not so much of a gingerbread taste, if that makes sense. You can spread this on anything, make yummy cookie butter cookies (recipe below) or eat it straight out the jar like I do. The crunchy cookie butter is my fav straight out the jar snack right now. I believe Trader Joes is the only place you can purchase this at and seeing that the nearest one is 30 minutes away, I always keep a jar in my cabinet for those sudden sweet cravings. Now go get you a jar or two!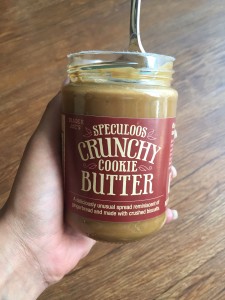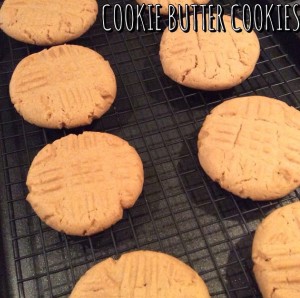 Ingredients
1 egg
1/2 cup sugar
1 cup cookie butter
Instructions
Preheat oven to 350 degrees and place a sheet of parchment paper on baking sheet.
Beat all 3 ingredients together until combine.
Scoop out mixture into 1 inch balls, press down with fork and bake for 7 minutes.
http://thegrocerygoddess.com/shoutout-to-speculoos/